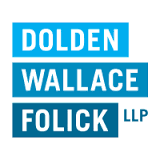 TOPIC: Reefer Madness 2.0: From 4/20 to 24/7 - BC's Legal Cannabis Regime
SPEAKERS: JILL SHORE and MATT BUJAR from Dolden Wallace Folick LLP
VENUE: Metropolitan Hotel Vancouver
Date: 12pm, October 23, 2018
This presentation will provide an overview of the history of cannabis regulation in Canada, including an in depth review of the new federal laws legalizing recreational cannabis use coming into force on October 17, 2018, and the existing medical marijuana laws. It will also examine the new provincial and municipal laws, regulations and bylaws in BC that will govern the retail sale of cannabis in BC. We will address new emerging risks, and related considerations for both liability and property insurance.
This course qualifies for one hour technical credit.



Countdown until next event
Oct 23, 2018 @ 11:45 a.m.